The NSPCB Charter states our purpose as: "To preserve covered bridges. To gather and record knowledge of the history of covered bridges. To collect and preserve pictures, printed, and manuscript matter and other articles of historical interest concerning covered bridges. To do all things, alone or in cooperation with other persons or corporations, necessary or advisable to carry out any or all of the foregoing purposes and objects."
Special Notice
A memorial service will be held for late NSPCB President David Warren Wright on the afternoon of September 4 at 1:00 at the Westminster New Cemetery on Kurn Hattin Road in Westminster, Vermont.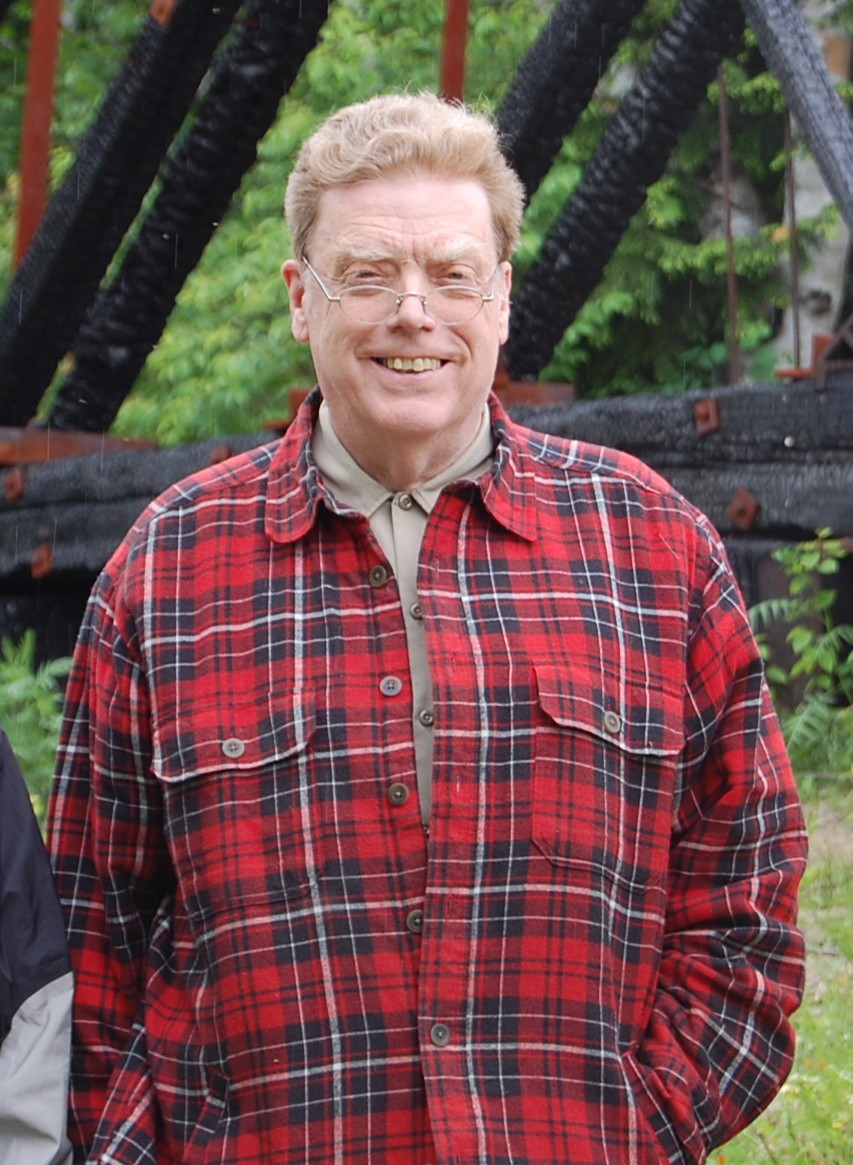 A reception following the graveside service will be held at the Westminster Butterfield Institute, which is the red brick building on Main Street in the center of Westminster Village.
David was born on November 18, 1940 in Short Hills, New Jersey, the only son of Alfred and Margaret (Potter) Wright. He died at his home in Westminster on December 29, 2013.
David grew up in New Jersey, attended Bard College in New York and later travelled to Paris to study piano with the world renowned French composer, conductor, teacher and pianist Nadia Boulanger. He subsequently became a friend and assistant to Madame Boulanger and remained in Paris for 19 years, after which he returned to the United States and a family home in Westminster to care for an ill parent.
David was a studied eccentric and a delighted contrarian with a well honed sense of humor. He loved to recount boyhood practical jokes and experiments gone awry and among his favorites was the black powder in the oven story. He was making black powder and had placed the mixture in the oven to dry, on very low heat, but had neglected to mention the experiment to his mother who was preparing for a dinner party. He was in the living room with his father watching a ball game when his mother turned up the heat, in preparation for baking. The explosion blew the door clear off the oven. "Fortunately," recalled David, "Mother had already exited and gone upstairs to change."
A descendant of a Walpole, NH and Westminster, Vermont ancestry that hearkened back to the 1700s, David was intensely interested in history and was a vehement advocate for preservation and authentic restoration, with a particular passion for covered bridges. David had served as the president of the National Society for the Preservation of Covered Bridges of North America since 1989.
The Town of Westminster, dedicating its 2013 annual report to David, paid tribute to his hard work and dedication and described him as a solitary man who cared deeply about his community. The report noted his long hours of work in the preservation and renovation of the Westminster Town Hall, and also his memberships on the Fire District #3 Prudential Committee, the Westminster East Parish Board for the Westminster Institute, the Westminster Historic Preservation Committee and his contribution as a Trustee of the Westminster Aqueduct Society.
David delighted in his cats, classical music and early recordings, vegetable gardens, orchards, the making of period paint, history, politics, and old film classics, and in his writing, in the extravagant use of exclamation points, frequently punctuating a sentence with as many as five.
Early morning breakfasts with his good friend Charlie Kelton had long been a favorite part of David's daily routine.
David was predeceased by his parents. He is survived by an aunt, Theodora Wright Weston of Maine, an uncle, Bob Potter of Vermont and his wife, Clara, a cousin, Stephen Wright Weston of Maine and his partner Terrilyn Simpson, several first and second cousins, and by his friend Marylynn Hancock.
Those who wish may make a contribution in David's memory to the Westminster Fire Department, PO Box 98, Westminster, Vermont 05158; or to the National Society for the Preservation of Covered Bridges Scholarship Fund at NSPCB Scholarship, 535 2nd NH Tunrpike, Hillsboro, NH 03244.